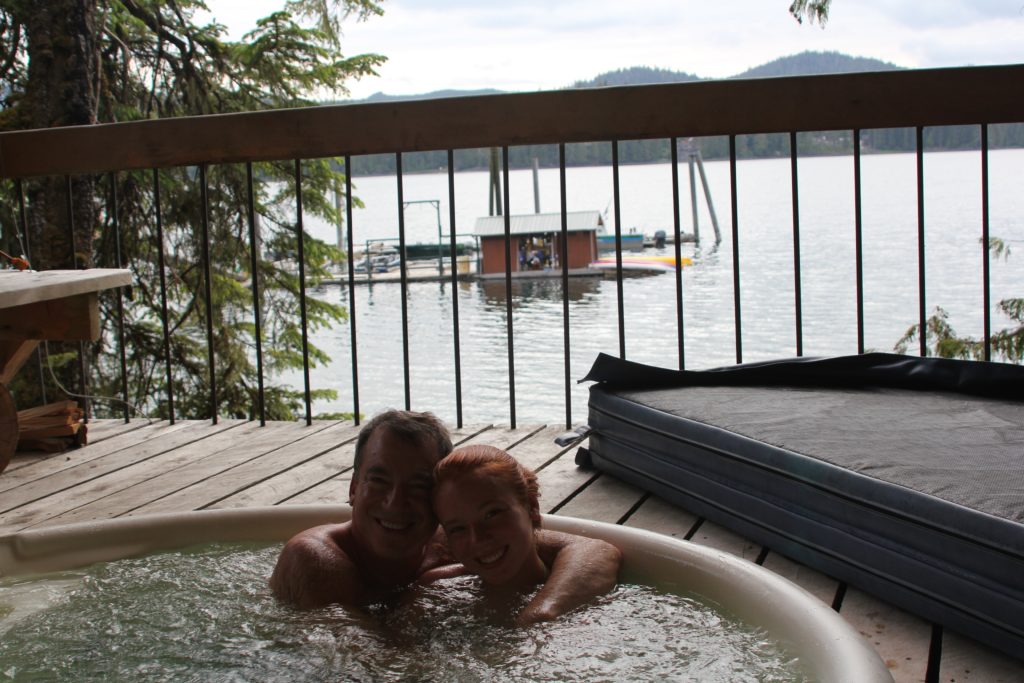 Your vacation with us is all about being active in the natural environment, exploring remote wonders and sharing new experiences with friends and family. In addition to being a heck of a lot of fun, we believe these outdoors pursuits restore mental energy, relieve stress and anxiety, ease family and relationship dysfunction, improve concentration and mental health, and promote sharper thinking and creativity. Accepting our massive responsibility in operating our gateway to mother nature, we will keep you actively engaged in the outdoor pursuit. But with equal vigor, we will help you slow down, to take time to digest the sense of well-being the natural environment has provided; to be able to package the mental benefits of remote Alaska to bring home with you and supercharge your life.
Recharging at the lodge is easy with all the quiet spots and nature nooks to fold into. Yoga instruction is often available on demand at any of a number of ideal indoor and outdoor sites. And while focusing on "me-time," mother nature will always be there enticing you outside. Call it forest bathing, mindfulness in nature, or just a plain old walk – getting away from civilization and getting back to the simpler pleasures of life undeniably improves mood and wellbeing. A walk through our mystical forests or a gentle paddle across the tide flats silences our self-involvement and obsessions on our "problems" while ironically inspiring us to solve problems that no amount of screen time can.
For further recharging, we offer you our serene spa to recuperate, reflect and massage your troubles away. The cedar-walled facility is nestled on a waterfront hillside among tall stands of spruce, hemlock and cedar. Treat yourself to the services of a versatile massage therapist offering a variety of techniques to loosen and stretch tight shoulder and back muscles, gently relieve injuries or strained muscles, and promote general relaxation. Please note that most spa treatments will incur additional charges.Bask in the wood stove fired sauna and hot tub with engaging views of Whale Pass bay. Arrange to have your snacks and beverages of choice delivered to you as you soak or steam. Our beach side fire pit, crafted out of native rock, is a great place to relax in the long dusk descending over the mountainous landscape. Let us set you up with s'mores and hot or cold beverages with friends both old and new.
Slide 1
"My husband and I had some of the best massages in our lives."
Slide 1 - copy
"The massages were the best I have ever had and the yoga was a wonderful way to begin the day."
MJDVC, DC Trip Advisor 5 Stars