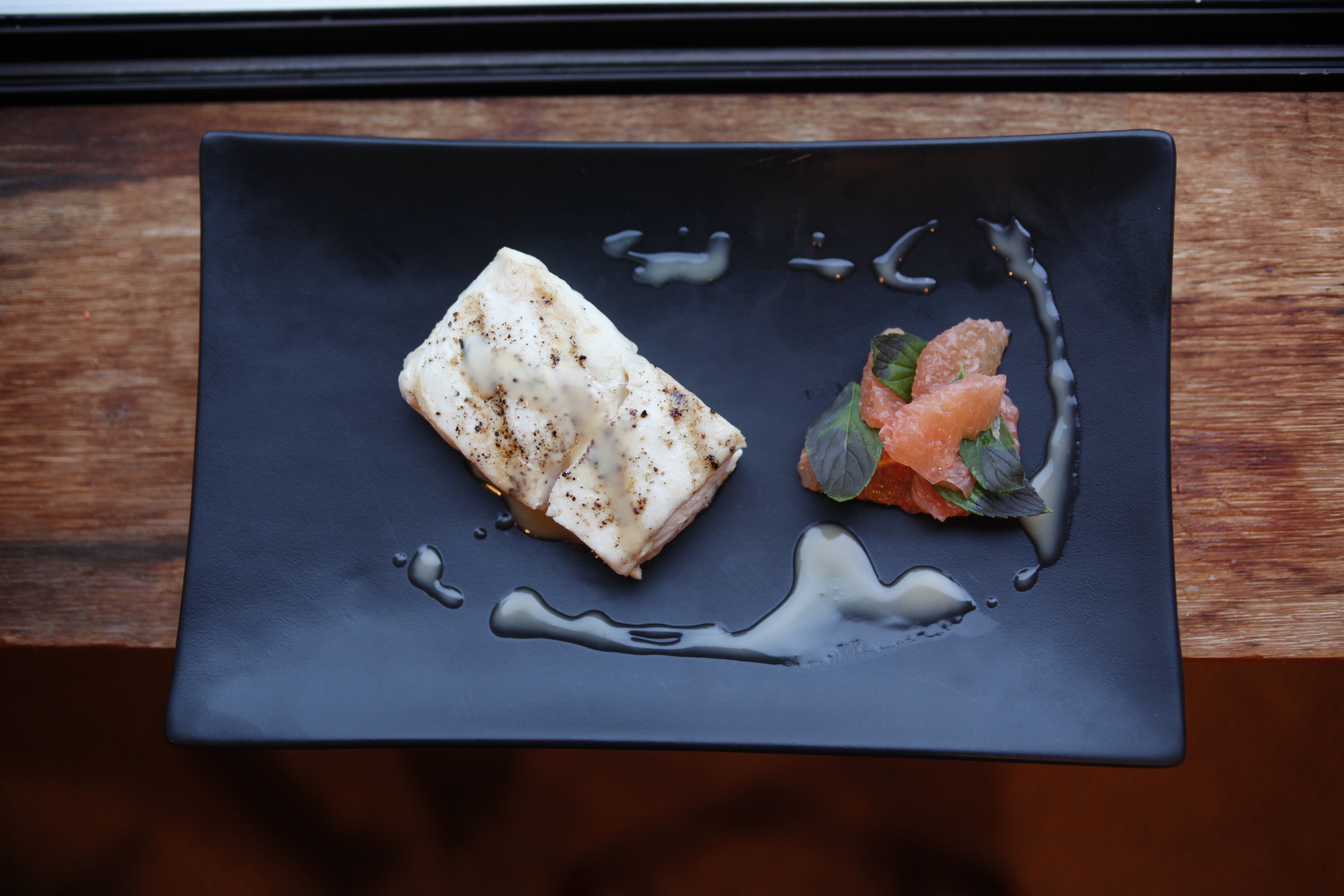 We believe that the breaking of bread and sharing of a meal is an integral part of a guest's experience. Our dining room feels like an upscale, local restaurant, where the chef knows you by name and the food and camaraderie comforts the soul.
Slide 1
"No words could describe how great the food was."
Slide 1 - copy
"We were fed fresh, fantastic food at every meal."
Slide 1 - copy - copy
"The dining was exceptional and very fresh. Our lunches were perfect and ready no matter what or where we were going that day."
Kelly, Incline Village Nevada 2013 TA
We feature "Alaska Gourmet" at all meals. The bountiful variety of local Pacific Northwest seafood and seasonal items will update your definition of 'fresh'. But our menus are not limited by local fare. Quality meats, lighter cuisine and fresh chef interpretations on the traditional lodge fare provide the right dose of variety. As with our custom approach to your adventures, we stay in tune with special dietary requirements of our guests. Our pre-trip correspondence helps us plan to meet your needs and please your palette. Like everything else we do, our food & beverage service is nearly on demand and we will structure our menus daily with you in mind, or honor a special request when the urge hits you.
Meal hours are merely suggested, allowing you to define the day's time table. We can almost always accommodate you and your group's needs. You can pop in for a snack or drink, and take it right outside to enjoy it in the crisp, fresh, Alaskan air. The chef welcomes you into the kitchen for a check in, or to gear up and join in the fun – either as a guest chef or an interactive student in a class. At mealtime, there are small tables for your own party, or we'll pull some together should you choose to meet and share stories with other guests.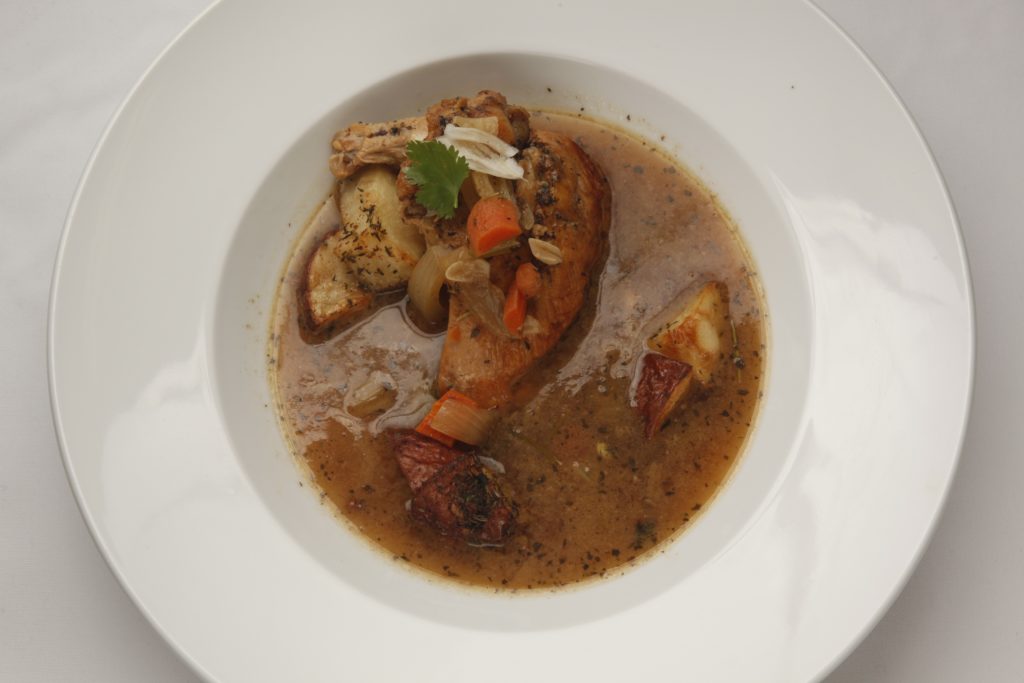 The day in Whale Pass starts with coffee around 5:30AM. Shortly thereafter we will set a cold breakfast bar with fresh fruit and baked goods, yogurt, cereals, milk and juices. You will be lured down by the smell of some of the best bacon you will ever devour. By 6:30AM we are taking orders for hot breakfast. Favorites include crab omelettes or Belgian waffles with seasonal berries, as well as the traditional eggs cooked to order, smoked bacon and breakfast potatoes. Most guests are done with breakfast by 9:00AM, but we will help start your day whenever you arise.
For those adventuring during lunch, choose from a menu of made-to-order sandwiches on a variety of breads, and other treats to sustain you throughout your day, all of which are prepared, packed and ready to leave the lodge with you. Many activities are conducive to a shore lunch. Our guides will pack a necessary feast and add any fresh caught fish to cook over an open fire.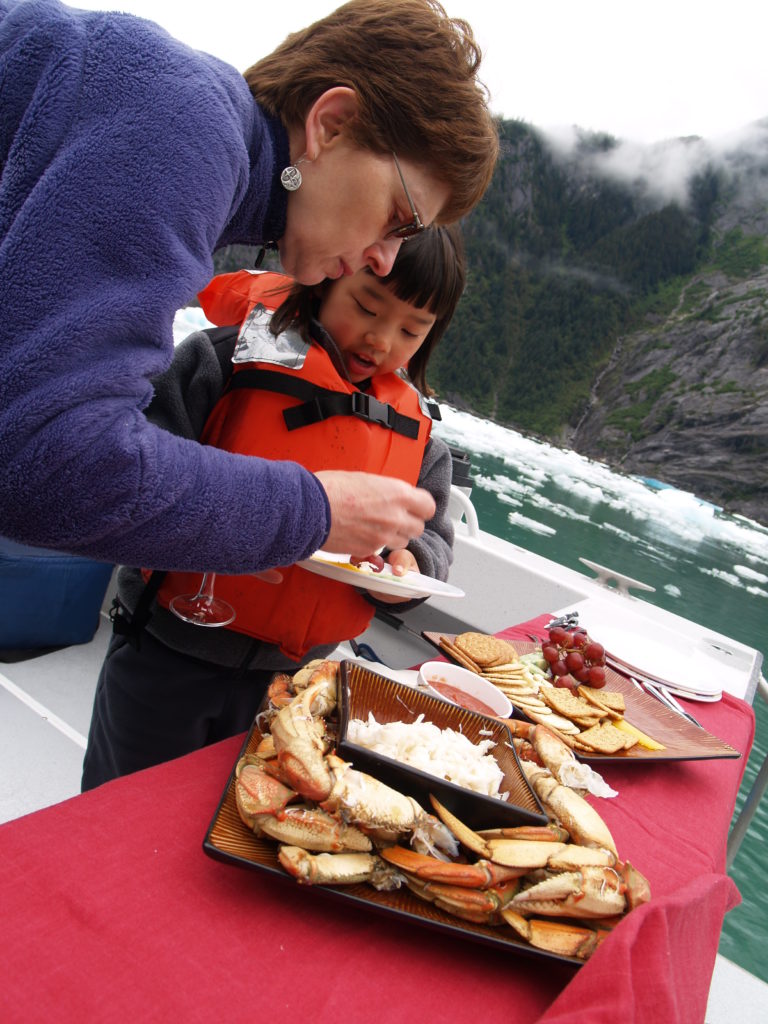 Hors d'oeuvres and Beverage Service starts between 5:00PM and 6:00PM, followed by dinner seating on demand. Enjoy it in the Great Room, on the decks or on the dock. Selections include fresh mussels, clams, oysters, crab, and fish as well as charcuterie, ceviche, vegetables and dip. This is prime time to relax, reflect, share and contemplate what tomorrow will bring.
The dinner selections are extraordinary and varied. You will enjoy casually elegant and private table service and plated meals created with you in mind. Each night you will be offered two to three entrees featuring local ingredients and Alaskan specialties. Main courses include Dungeness Crab, top cut beef, halibut, salmon, baby back ribs and lingcod. And save room for dessert, as you'll want to sample the chef's fresh baked daily indulgences.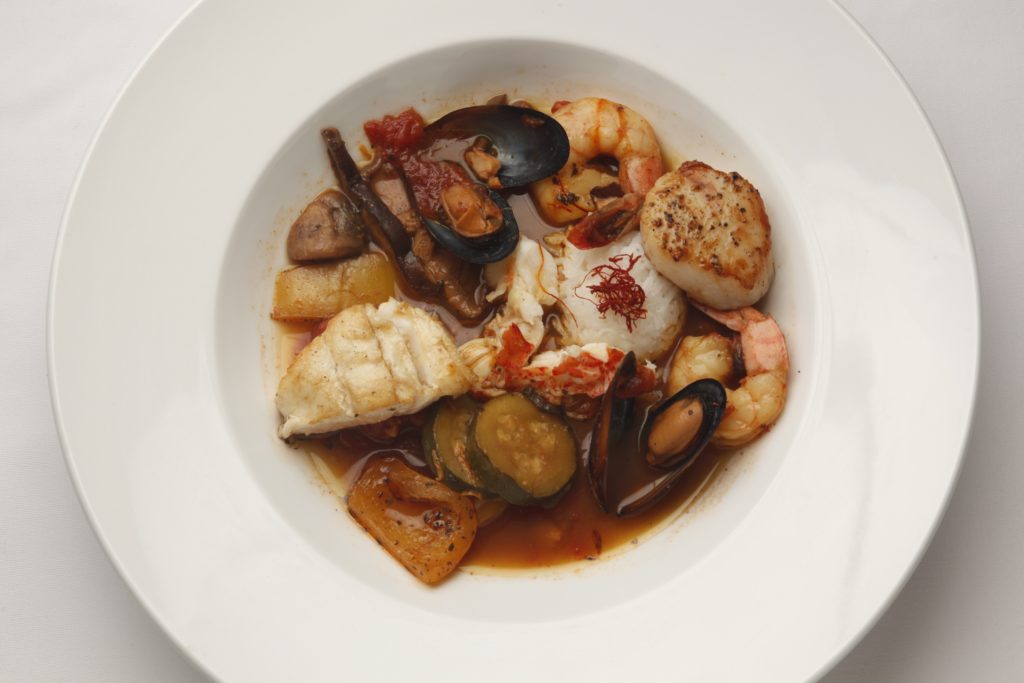 Every dinner includes a choice of soups — like Butternut Crab Bisque, Coconut Chowder or Lemongrass and Cilantro broth with Alaskan prawns — and fresh salads which we regularly customize and "upsize" to present a full meal. Seafood is a dinner staple, especially when you've been out fishing. Regular entrees include Seared halibut with lemon fennel slaw; pan seared salmon almond crust and brown butter roasted potato and broccolini spears; wild honey glazed cedar plank silver salmon, dill smoked walla walla onion rings and crème fraiche; halibut prepared in a myriad of ways; lime cilantro linguini with alaskan king salmon and spring vegetables in a Caribbean cream sauce; and bouillabaisse made with local seafood in a wine infused consomme. Mussels and clams appear on the menu often.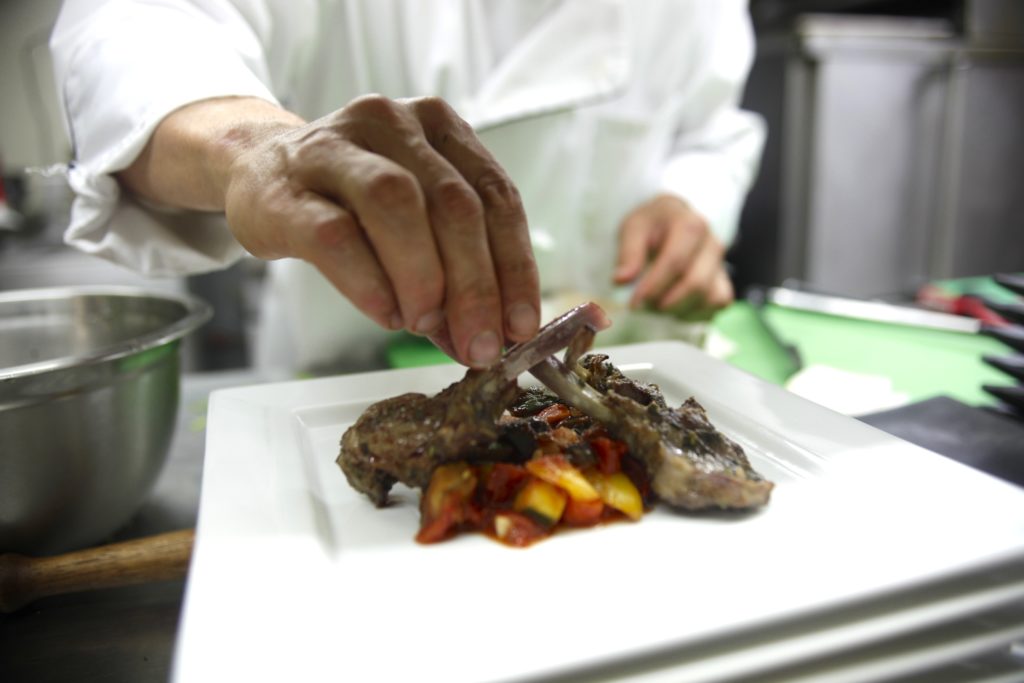 Each night we have at least one offering of beef on the dinner menu. Colorado aged New York Stip, ChimiChuri marinated flank steak, and a bacon wrapped filet with a veal based demi sauce and rosemary smoked farro are crowd pleasers. Our culinary crew will also turn out chicken, duck and pork dishes that will keep you begging for more. Game meats and Coq Au Vin are often requested from our returning guests.
Several items are always available, including the Ultimate SE Alaska Bacon Cheese Burger; Locally caught Dungeness crab served in a variety of ways, including as part of a weekly Surf & Turf with tenderloin; and the best Fish & Chips you'll ever have, made with Alaskan Amber battered halibut.