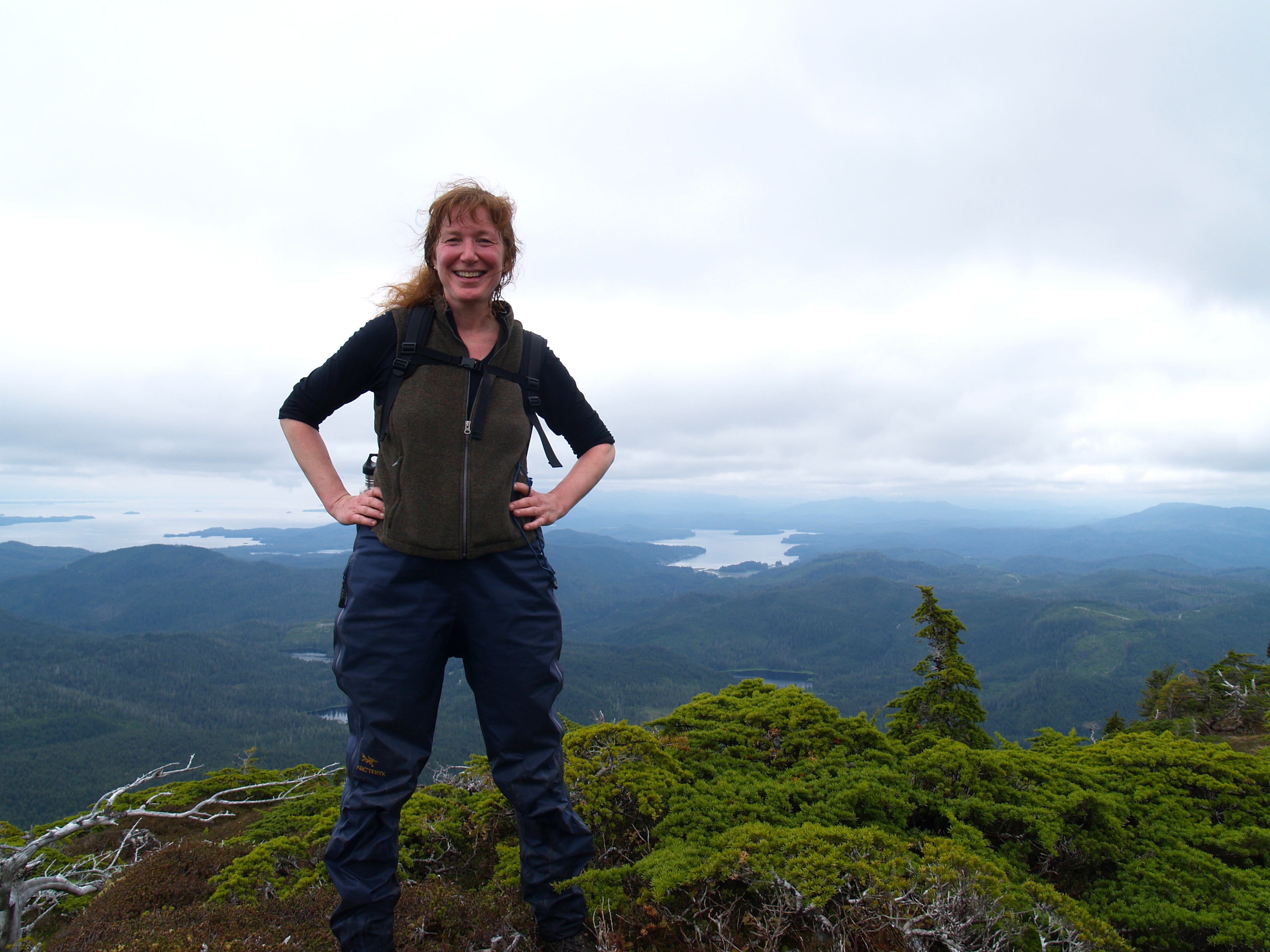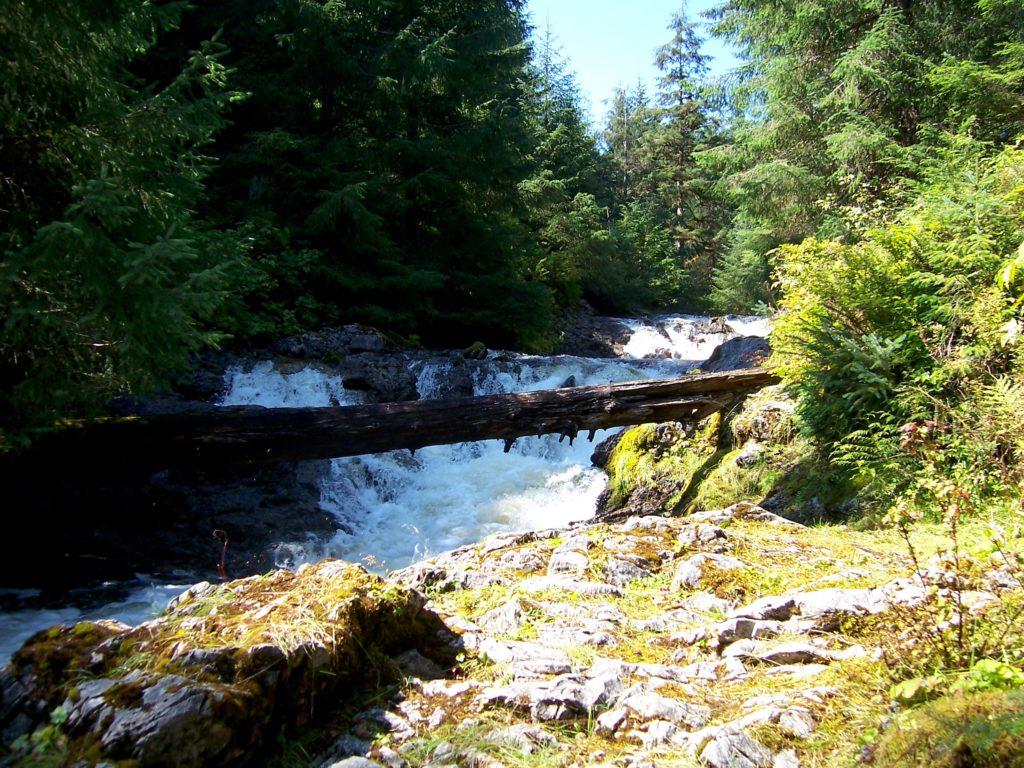 If you seek a more active experience outdoors, we support a range of extended workouts. Lengthy trails with steep inclines ensure that you can supercharge your exercise routine while on vacation. Long hikes up conquerable peaks and across inspiring muskegs provide inspired views, unforgettable natural experiences while getting the heart rate elevated. A stunning 26-mile logging road loop entices bikers and runners alike with dramatic elevation changes, mesmerizing mountain and lakeside scenery, and endless side jaunts for rest and exploration. Weather conditions are frequently ideal for pushing your adventure limits. You will be shocked that it is just you, your traveling companions and your guides alone in this spectacular wilderness.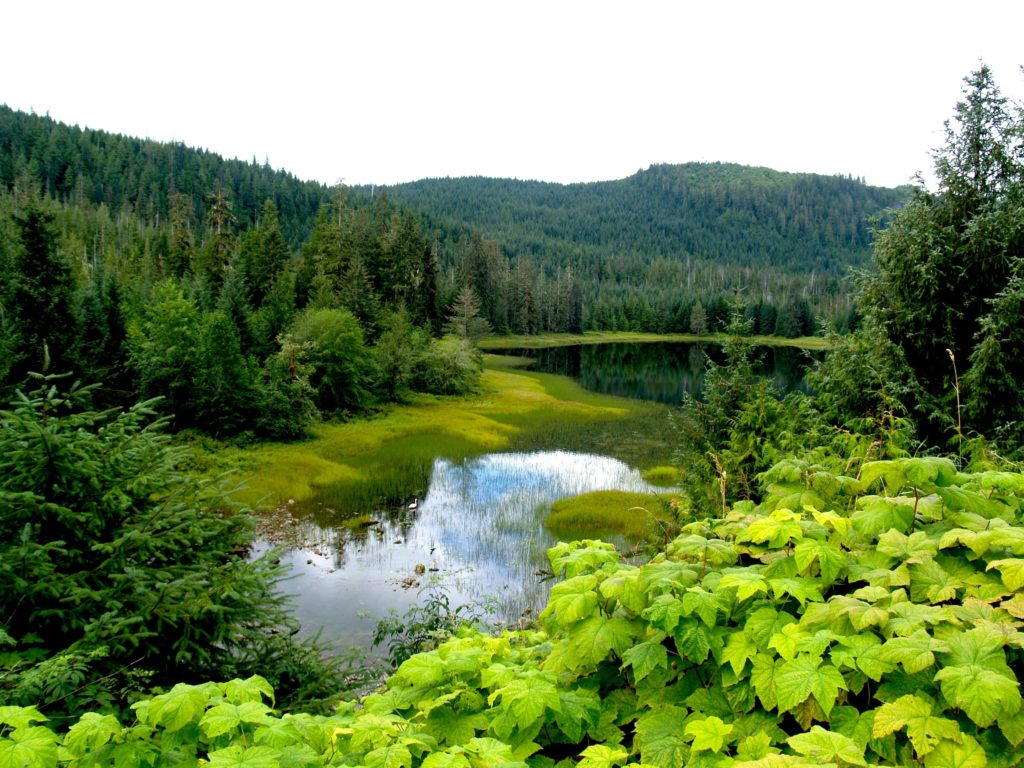 Set off by foot right from The lodge for some of the most rewarding runs and hikes you'll ever have. We can match you with the perfect challenge, including eight miles of sea level gravel road, a one and one-half mile steady hill climb to a majestic vista, and everything in between. Even more strenuous is the half-day hike up 2,500 foot Maggie Mountain that stands watch over the back of our bay. The Maggie Mountain excursion will take at least half a day of bushwhacking and following animal trails, but you're rewarded with a breathtaking, panoramic view of the island, the Pacific Ocean and the Inside Passage once you crest the peak.
Mountain biking enthusiasts of all skill levels will enjoy the island's endless miles of jagged, snaking trails and thickly vegetated logging roads. You can enjoy a solitary ride or go with a knowledgeable Lodge Adventure Guide who will select the correct itinerary for you in terms of location, means of transportation, food and combination activities. Easy, flat rides can begin from The lodge with a four to eight mile cruise through the town of Whale Pass. Those looking to get the blood pumping can attack more challenging hills, graceful sloping trails and rocky climbs on the even more remote, uninhabited islands dotting the Inside Passage. Less than eight miles away is the scenic Exchange Cove Descent, starting at over 1,500 feet and revealing awe inspiring vistas of the Inside Passage and the Coastal Mountain Range. The Lodge at Whale Pass uses a fleet of mountain bikes with fourteen to twenty-inch frames.
As with all the adventures you'll enjoy at The Lodge at Whale Pass, a guide is always ready to accompany you. Choose whether to melt into nature alone with your own thoughts, recruit a running or hiking companion, or ask for a support vehicle to be available for a pickup when the moment calls for it.
Power hike and mt. bike lengthy trails and gravel paths through mountain and lakeside scenery, nearly alone in a spectacular wilderness.