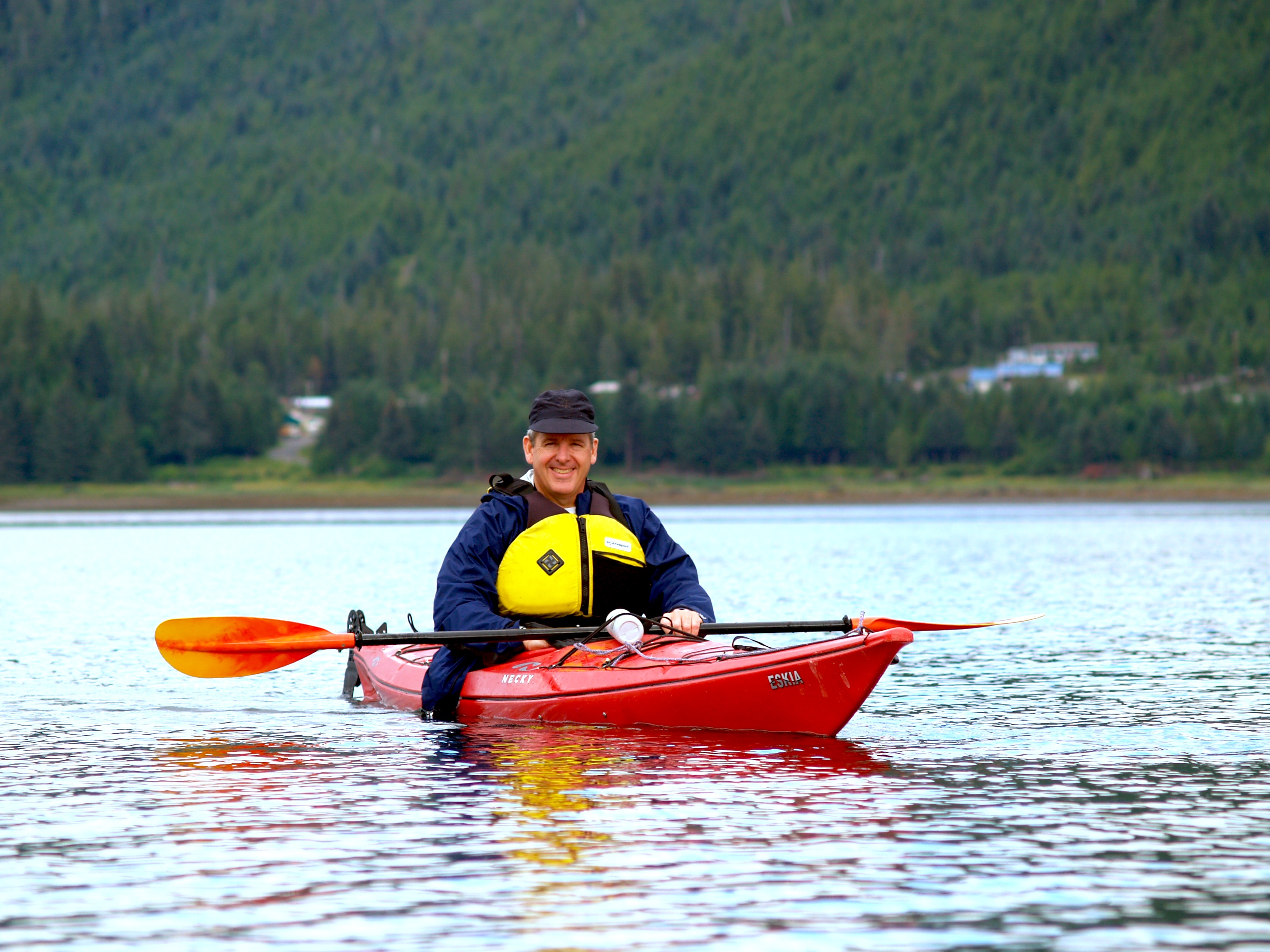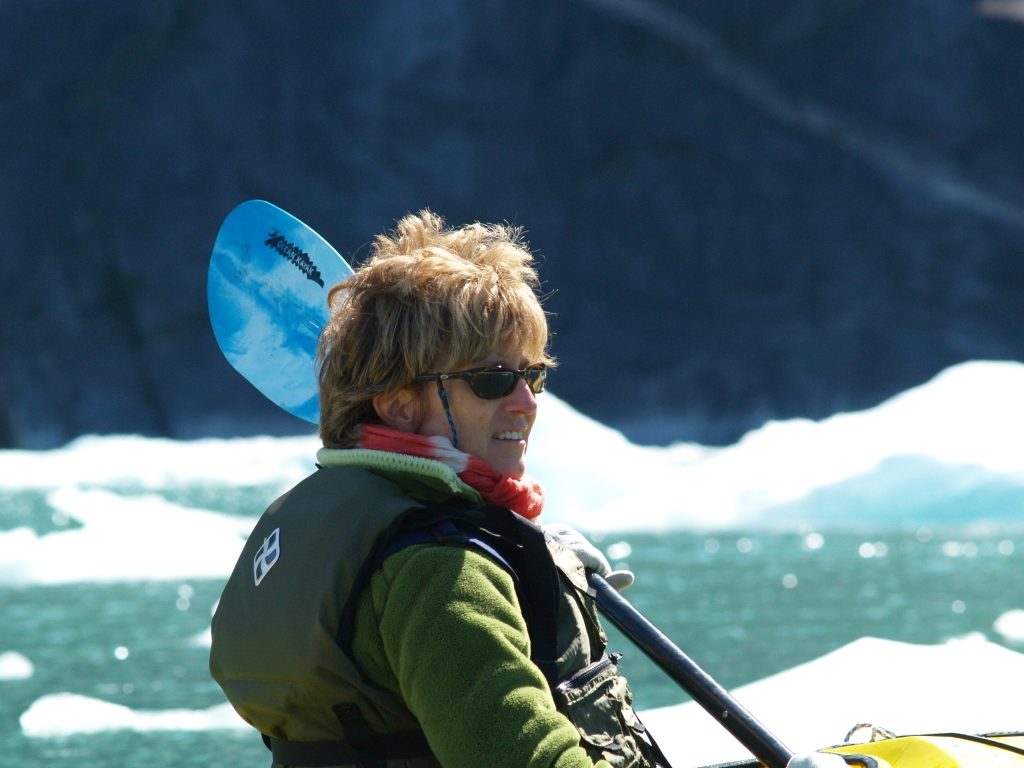 Connect with the majesty of Southeast Alaska from the cockpit of a sleek and quiet sea kayak – we've got singles and doubles – or pilot a paddle kayak for fishing and sightseeing excursions. Lose yourself in a long paddle or let us drop you and our boats at premier destinations to enhance your visit. Paddle among the ice calves and baby seals at LeConte Glacier fjord. Experience shore side encounters with bear, eagles and marine mammals, all of whom seem oblivious to the presence of kayakers whispering by, or stalk the perfect photo moment or meditate in the tranquil beauty of your chosen destination. Gear up a fly rod or spin caster and learn why kayak fishing for salmon has become all the rage in Alaska (and yes, there are anglers hooking barn door sized halibut from kayaks!).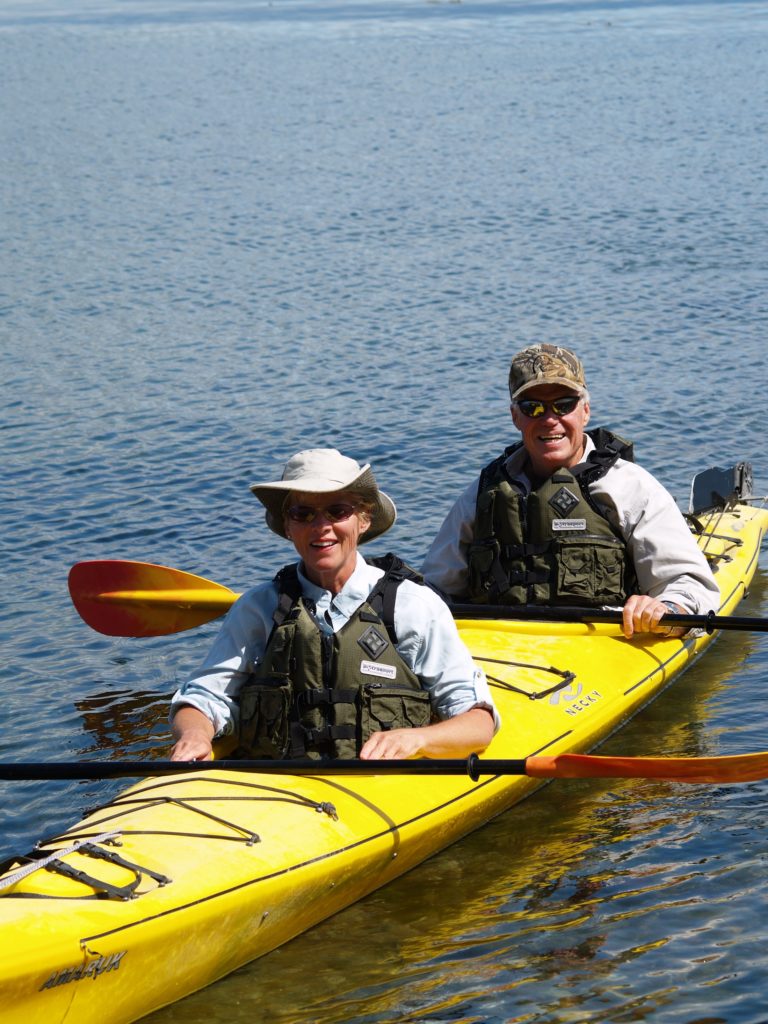 For longer excursions, we can transport the kayaks miles away from the lodge and against the currents so that you may enjoy going with the flow on a half- or full-day paddle back to the lodge. You can explore the whale rich waters of the Inside Passage, all the nooks and crannies of Whale Passage the abundant flora and fauna along the shorelines, maybe sample the sea asparagus growing on the tidal flats, and choose to have a meal at a quiet rest spot along the way. We can also help plan a more adventurous paddling excursion along one of Prince of Wales "Canoe Trails," including the famous Honker Divide.
Never kayaked before? No problem! We'll provide a lesson, whether paddling a tandem with you or side by side in your own single. As with all the adventures you enjoy at The Lodge at Whale Pass, a guide is always ready to accompany you. Your group will decide whether to launch out on its own, recruit paddling companions, or ask a support boat for a pickup when the moment calls for it.
Power hike and mt. bike lengthy trails and gravel paths through mountain and lakeside scenery, nearly alone in a spectacular wilderness.