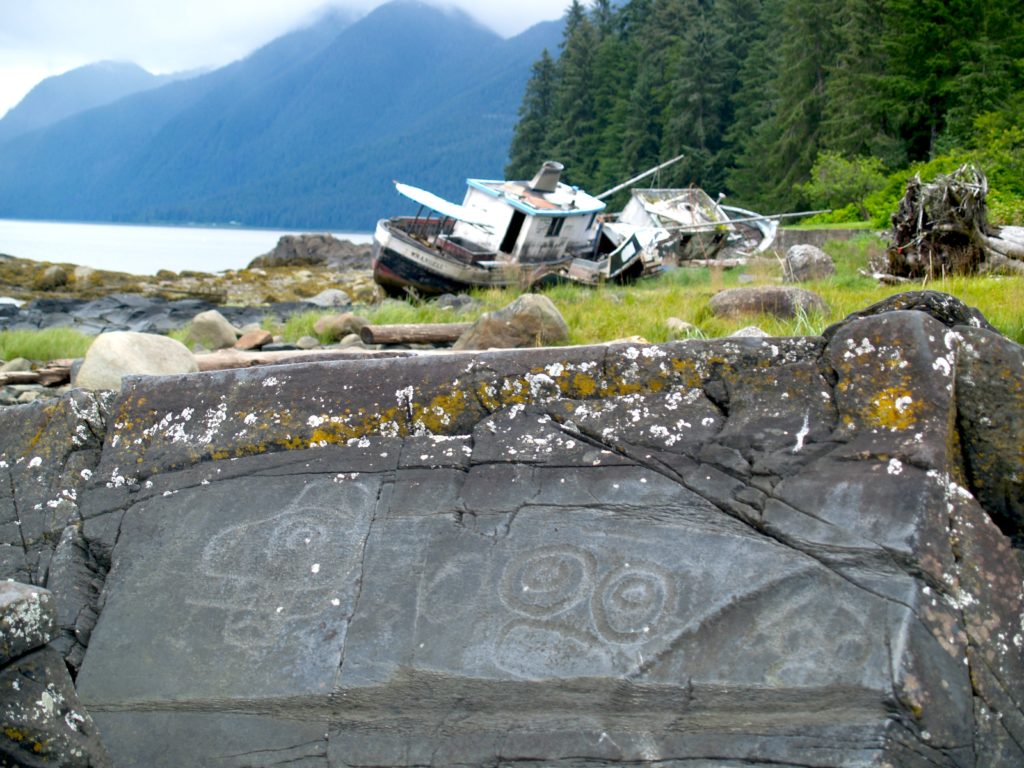 In addition to its natural wonders and adventures, Southeast Alaska is rich in culture. The mystical history of indigenous peoples who carved out an existence in these desolate territories for centuries lingers everywhere. Almost 10,000 years ago the Tlingit people lived on the island. The Haida people followed. Today, descendants of these noble tribes, along with those of Tsimshian, and Yupik heritage, work to preserve a living ancient culture. These matriarchal clans have passed on this history primarily through oral traditions. Their stories can be seen in the area's Totem Poles and Longhouses. Natives welcome the chance to share their customs and dances and demonstrate totem carving.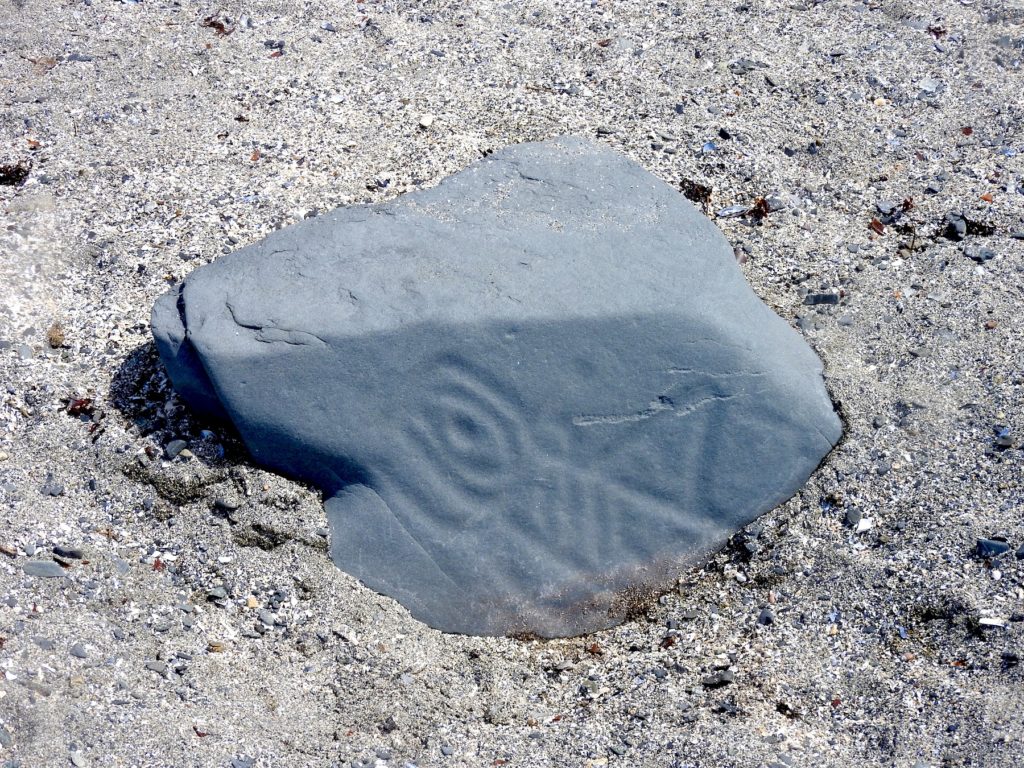 Evidence of civilization from much earlier is also widespread in Southeast Alaska. Ancient rock carvings, called petroglyphs, are found etched into the assumedly meaningful shorelines and mountains of once notable inhabitants and are estimated to be between 8,000 and 10,000 years old. Rudimentary fish traps made of rock and petrified wood can be found. Through no coincidence, they are often in the same spots that anglers go today for the best fishing.
The modern-day culture can be similarly enticing to explore. The people of Southeast Alaska are unique. Like their predecessors, they have chosen to eke out their existence in a harsh environment with limited civilization. That makes them hearty with a keen sense of coexisting with the great outdoors. Hunting, fishing and foraging are all a big part of their subsistence. The conditions require a dependency on one another, though the social skills needed in the lower 48 are not always in abundance. Just about everything on the island is family owned and run. Staff of the Lodge at Whale Pass will give you the opportunity to be welcomed by this native life.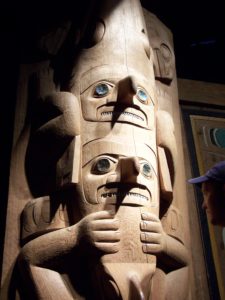 Several small towns in our area can expand your knowledge of the local culture, past and present. Wrangell is an authentic Alaskan town reflecting the pioneer spirit of the last frontier. It is the only community in Alaska to have been ruled by four nations: Tlingit, Russia, Britain and United States. The community is rich in Alaska Native history and modern-day Tlingit can open Chief Shakes Tribal House for a private tour and dance ceremony. This was the site of the "Last Great Potlatch" of the local Tlingit people.
The Wrangell Native History Museum Wrangell Museum's boasts an impressive artifact collection. Tlingit-house posts carved in the 1700's are thought to be the oldest known in existence today. A menagerie of Russian, English, Chinese and Japanese artifacts depicts Wrangell's colorful past. Trapping, Fishing and Forest industries, all major players in the development of Southeast Alaska, are represented here, as is the community's character and charm with memorabilia from local business, families and individuals. The town's Petroglyph Beach is unique for the large number of rock carvings in one site and the ease with which people can see them.