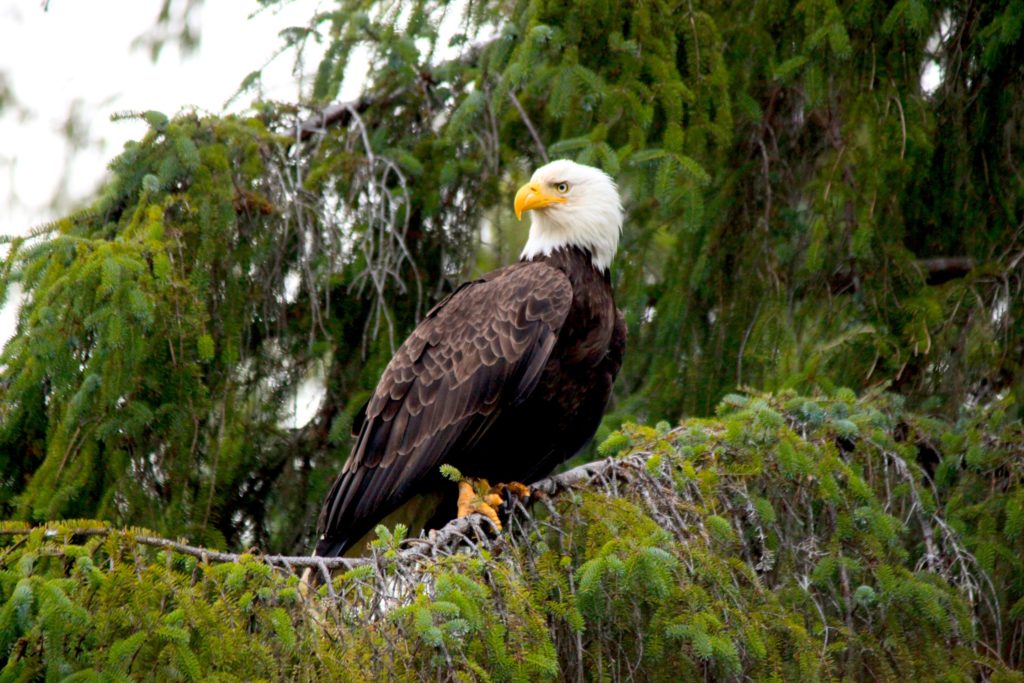 Alaska is home to over 200 bird species, including the iconic bald eagle. These eagles are more concentrated in Southeast Alaska than anywhere else in the world, prospering on a rich diet of spawning salmon all summer long. Lounge on our deck as eagles caw from the trees, soar by or swoop down on the beach for a low tide meal. At peak season, there can be 50 to 100 Bald Eagles in the immediate area. Their propensity to steal others' catches leads to some epic avian battles. Occasionally we'll spot osprey moving in on the abundant resource in our front yard.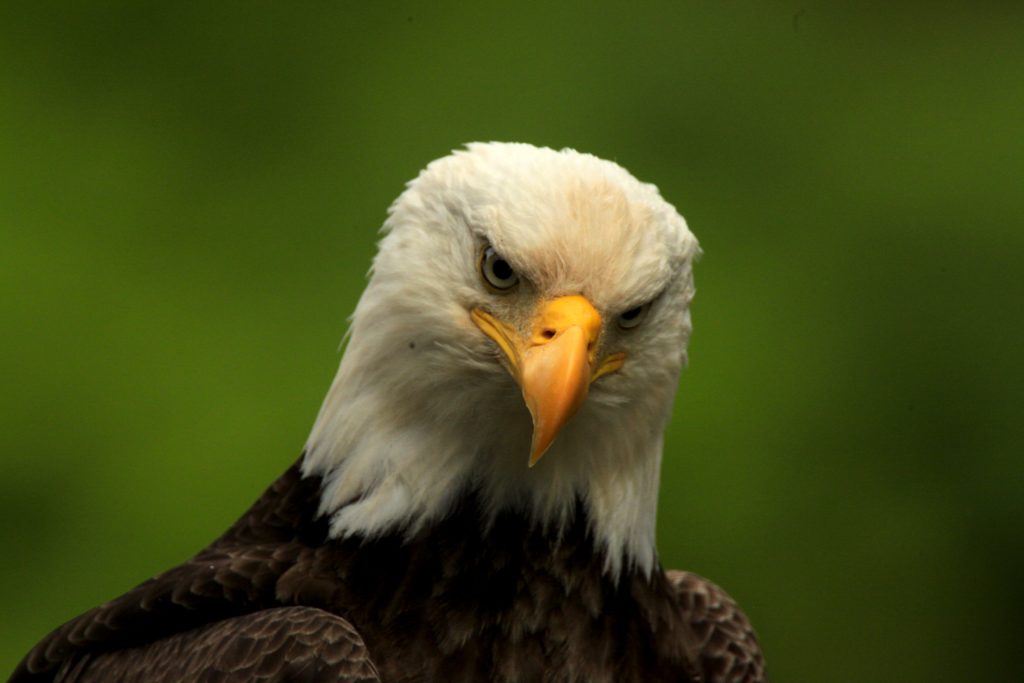 The lodge attracts a great many other birds as well. Blue Heron and Kingfishers use our dock as their hotel and restaurant. Fragile hummingbirds flutter from feeder to feeder. And migrating flocks of waterfowl regularly soar by or stop over on their way North and South.
By land, Prince of Wales Island has an abundance of Common Ravens, Northwestern Crows, and Bald Eagles. The forest nests a healthy contingent of songbirds that includes Varied, Hermit and sometimes Swainson's thrushes, Chestnut-backed Chickadee, Pacific Wren, Oregon Junco, and Steller's Jay as well as Swallow, Robin, Woodpecker, Spruce Grouse. Throughout the island's fresh and salt water systems you can find sandpiper, American dippers, murret, and many species of ducks and geese.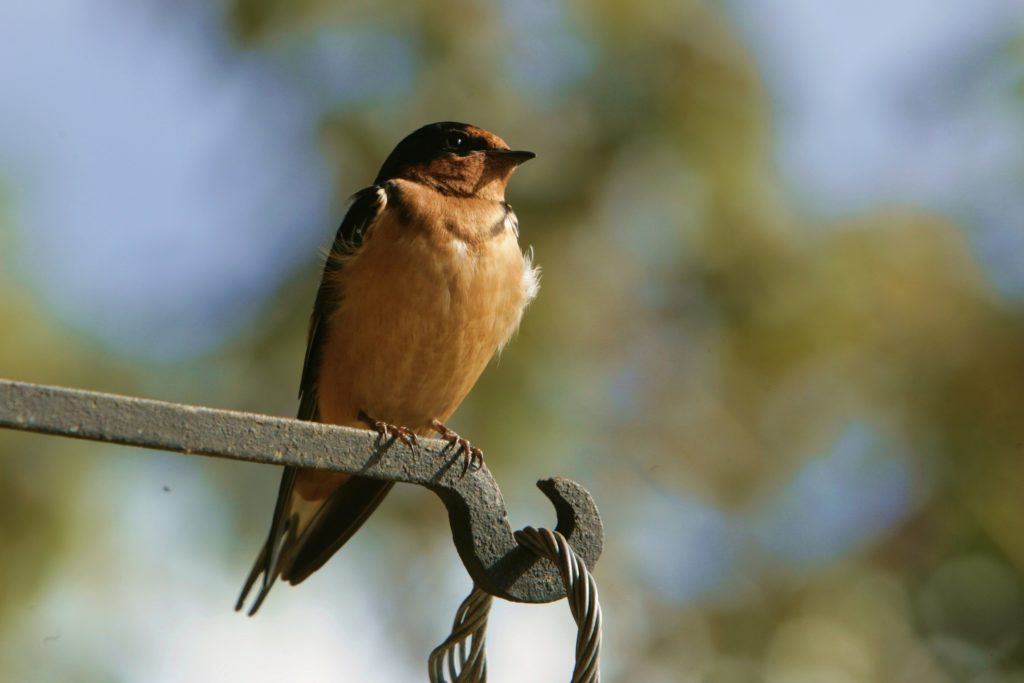 By sea, spring through fall on the Inside Passage offers glimpses of Surf and White-winged Scoters, Marbled Murrelets, Auklets, Tern and a wide variety of Gulls, especially Glaucous-winged, Herring, Mew and Bonaparte's. Pelagic, or Baird's Cormorants nest on the cliff faces, buoys and channel markers. The outer islands host a diverse assortment of marine species, including large numbers of Storm Petrels and Puffins.